Activities and leisure opportunities
The small but beautiful region around Bad Krozingen offers numerous opportunities to spend your free time. It is only a few kilometres to Switzerland and France, with the unique Kaiserstuhl and the beautiful Rhine plain in between. The cities of Basel, Freiburg and Strasbourg invite you to sightsee, stroll and shop. Whether by car, regional train, bicycle or on foot – we have put together our favourite tips for you. You can now find more information about the region in our digital guest directory!
The Markgräflerland and the southern Breisgau
The city of Bad Krozingen is located in southern Breisgau and is much more than a classic spa town. Thanks to its extensive infrastructure, people benefit from a high quality of life. Bad Krozingen also has a lot to offer as a shopping town as well as culturally.
To the south, the picturesque hilly landscape of the Markgräflerland spans to the Swiss border, and its fertile soils and sun-drenched locations produce top-class wines and sparkling wines every year. Follow in the footsteps of the Celts, Romans and Alemanni.
High and southern Black Forest
The high and southern Black Forest has some of the highest mountains in the region: Feldberg, Belchen, Schauinsland, Herzogenhorn and Blauen. The southern Black Forest is also home to some of the largest nature reserves in Baden-Württemberg and the southern Black Forest European bird sanctuary. Nature lovers and sports enthusiasts will be enthralled during both winter and summer: hiking, climbing, cycling, mountain biking, skiing, and snowboarding – everything is possible.
The sunny and "green" city of Freiburg is magically situated between forest and vineyards. It has a lot to offer visitors: the cathedral and cathedral market, the university with its students from all over the world, quaint, narrow streets of the old town and modern architecture, cabaret, and museums.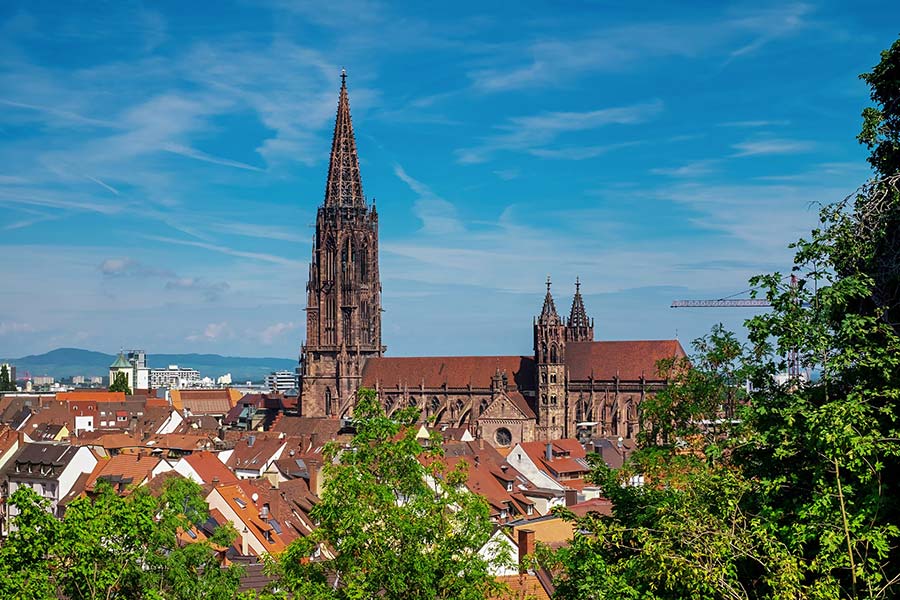 The Swiss city of Basel is only 50 km away and attracts holidaymakers with great art exhibitions, the popular banks of the Rhine, colourful markets, and the oldest university in Switzerland. A stroll through the old town of this picturesque border town is always worth a day trip!